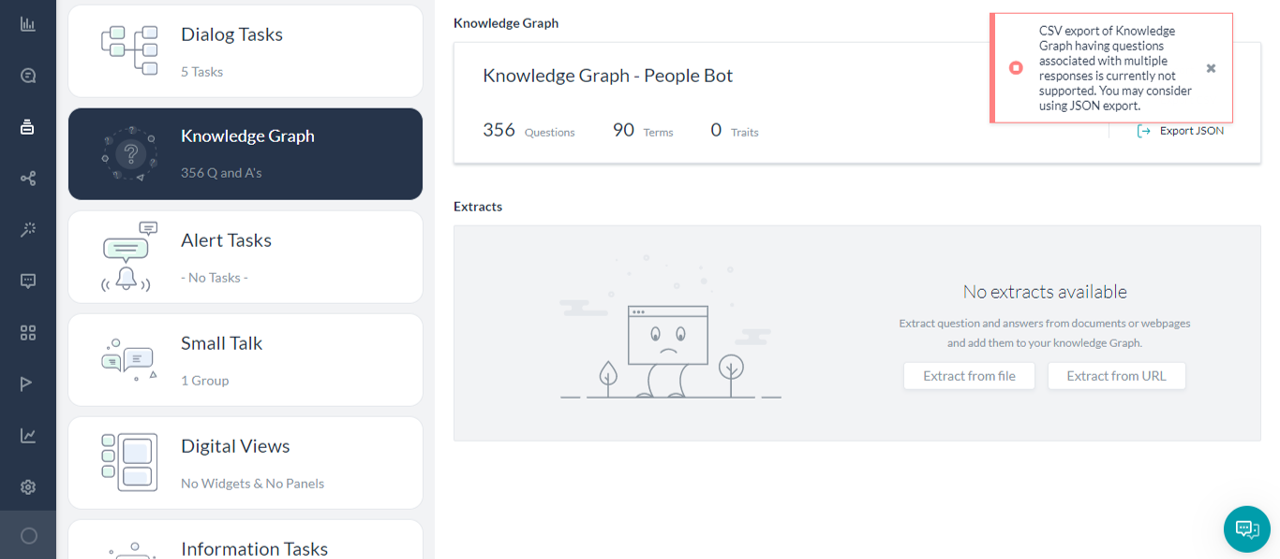 I had uploaded 300 FAQ's and had few Web based responses using template.
But looks like i cant download if i have multiple responses for a given FAQ.(If i want to download a CSV format)
I have modified all the responses by removing channel based responses and breaks() in all the responses and selected all channel for every FAQ.
Still it shows that I have multiple responses although i checked and could not find the issue in any FAQ.
Is there a way to download multiple responses in CSV and for the above issue, do you still think that there maybe few responses that have multiple responses and so it shows the error message?